MobileCamp successfully finished and we can safely say that you made it an incredible event. Speakers offered great insight on mobile topics, attendees made sure to ask good questions and create discussions around it and the crew behind the scenes made sure that everything worked flawlessly.
Having said the thanks, we would like to start with this great video that David Klasinc created of the MobileCamp:
and there is also a very nice collection of photos on flickr.
Kiberpipa also did a great job of recording of talks and first ones are already online: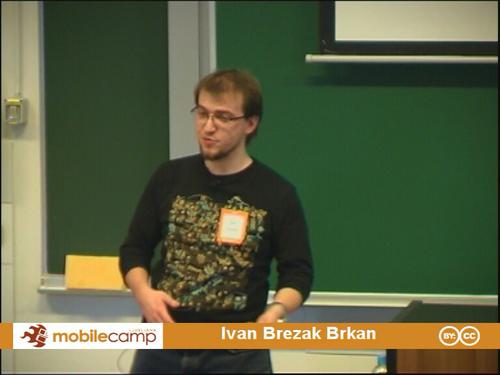 Mobile Marketing and the Rise of the Real-Time Economy
Ivan Brezak Brkan • 27.3.2010
Windows Phone 7 – developer's view
Aleš Rosina • 27.3.2010
How to make iPhone app in two days
Jernej Fijačko • 27.3.2010
Web applications for Mobile – hurdles and gotchas
Luka Kladaric • 27.3.2010
Mobile marketing and advertising in small markets
Matevž Klanjšek • 27.3.2010
Nikola Plejić • 27.3.2010
Info

Družbeno / Social

Kontakt / Contact

Organizatorji